The power of social media and the precautions against exposure
Wednesday | October 16, 2013 | 3:17 PM | Last update: September 22, 2016, 4:07 PM (Brasilia time)
The Internet enables contact between people from different parts of the world by means of globalization. In Brazil alone, more than 46 million people have profiles on social networking websites, which is the equivalent of 86% of all active Internet users during the period of the survey carried out by the Brazilian Institute of Public Opinion and Statistics (IBOPE). According to Intel, every minute 277,000 people login to Facebook, while on Twitter 320 new accounts are created; and these numbers are likely to increase more and more each day.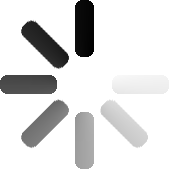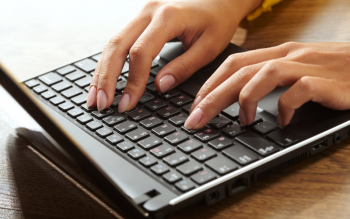 Preventive measures against exposure—such as the posting of photos and places where you are—must be taken constantly. Would you distribute, for example, flyers on the street containing your personal information and photos of you and your family? Imagine, then, that the Internet not only reaches a neighborhood but the whole world. Are we thinking about what we really want to make public?
Unfortunately, there are many accounts of people who have been victims of financial fraud after disclosing personal information, which makes them the targets of criminal acts. "What we have to do is change our behavior on the Internet and get rid of that idea that the Internet is a lawless land and a land of anonymity. (...) The laws that apply outside the Internet also apply on the Internet, and that's what people need to bear in mind," said the psychologist and Director of Prevention and Services of SaferNet Brasil, Rodrigo Nejm, during the 7th International Education Congress of the Legion of Good Will (LBV), which took place in 2009*1.
Among the various examples mentioned in his lecture, Rodrigo Nejm focused on pedophilia, cybercrimes, online enticement, cyberbullying, and others that are in the public arena and used for abusive practices, all of which are subject to legal punishment. For this reason, on the occasion he also emphasized the importance of using the global computer network for spreading information that is useful to society. "People can never be sure who's on the other side of an e-mail or chat room. Personal photos shouldn't be posted on the street and, in the same way, they can't be posted on the Internet indiscriminately. We have to think carefully about what type of information we put on the Internet. We can't put our address, telephone number, or family surname because this allows any person in the world to find our address, for example," warned the speaker.
Still regarding Internet security, below are some other useful tips:
— Be polite in the way you communicate. There must be respect in any space and for any person, even for those we do not know;
— Avoid recording passwords and logins on the computer in order not to facilitate theft;
— Be careful when downloading files: they may contain a virus, improper material, or be illegal. Anti-virus programs and filters can help protect your computer;
— Never allow websites to install programs on your computer and do not download anything that you do not know exactly what it is and where it comes from;
— Seek providers and services that offer internet safety resources that are ethical and responsible.
COMMUNICATE GOOD THINGS ONLINE
There are many people that use the social media to promote good actions and find new friends and groups willing to exchange professional experiences, promote solidarity, and share knowledge in favor of the development of their communities. In an interview to the Solidarity Society*2 program on Boa Vontade TV (channel 20 on SKY cable TV), Brazilian Specialist and Master in Electronic Law and the Internet, Juliana Abrusio, highlighted: "We shouldn't have a pessimistic or tragic view of the Internet, even with its risks. From the outset, it has offered us a lot of benefits in terms of education and citizenship, as well as in bringing people together. So it can be used in various positive ways. We just need to have good intentions."
Social networks have become important tools not only for the transmission of knowledge and culture, but also solidarity. We can use them for disseminating thoughts and words of peace and comfort, thereby multiplying values that do good for people. A good example to be followed is that of the young Luana Santos, who commented on the posture she adopts on the Internet to the Good Will Portal: "I usually login to Facebook four times a day. I always try and post phrases of peace and reflection, and quotes that raise people's self-esteem and leave them in good spirits. I also recommend events that promote culture and publish photos of the great places I've visited as suggestions for trips."
In his book Sabedoria de Vida, writer and educator Paiva Netto stresses: "Technology overcomes barriers. But it is essential that Solidarity develops ahead of it in order to illuminate its path."
_________________________________
*1 The 7th International Education Congress of the LBV was held in São Paulo (Brazil) on June 29, 30 and July 1, 2009. The event welcomed educators, professionals from the educational area, politicians, and members of civil society, who debated the theme "Education: a view beyond the intellect", contributing with ideas and good practices on how to promote quality education.
*2 The Solidarity Society program is broadcast by Boa Vontade TV (channel 20 on SKY cable TV) from Monday through Friday at 3:30 a.m., 6:30 p.m., and 10:30 p.m.; and on Sundays at 7:30 a.m. and 10:00p.m. (BRT). You can watch it online via the Good Will Portal by accessing www.boavontade.com/english.
Version: Rob Dinham
Revision: Felipe Duarte
---