Technology for Good: 8 apps that help make the world a better place
Thayna D. Reis dos Santos
Monday | December 05, 2016 | 3:35 PM | Last update: February 17, 2017, 11:50 AM (Brasilia time)
Technology provides human beings with countless benefits. With the help of apps we can do some of our daily tasks with just a few clicks, thereby making our lives easier. Who of us has never checked on a cell phone or tablet whether it's going to rain, or if the bus is getting close to the bus stop?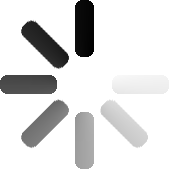 All you need do is carry out a quick survey in the main electronics stores to see that there are apps for a variety of purposes. The Good Will Portal has selected 8 apps that help make the world a better place and that contributes to the inclusion of those with physical disabilities, suggesting sustainable actions aimed at the good of the planet.
1) "Boa Vontade Magazine", available for Android and iOS
We start our list by highlighting a free app that is concerned with reeducating the individual, the aim being a fairer and happier world. Through it you can access interviews, reports, news, and relevant articles, all of which have in common the permanent search for personal, ethical, and spiritual growth of the public, and always according to the perspective of Ecumenical Solidarity.
2) "Be my Eyes", available for iOS
This app allows any individual in the world to "lend" their eyes to people who are visually impaired, helping them read signs or package insert or to check the color of an item of clothing. This help is provided via live video connection.
3) "Sparked", available for Android and iOS
This app makes a series of actions available to the user, which are carried out by institutions around the world that need help. You can take part in more than 10,000 projects that will demand little of your time during the day; some tasks can be carried out in as little as 15 minutes. Surf the app and choose the cause that pleases you most.
4) "Hand Talk", available for Android and iOS
The tool allows texts, voice messages, and images to be translated into sign language, thus helping with the inclusion of hearing-impaired people. Interaction is by way of a friendly 3D character. This app can be used on websites and smartphones.
5) "Hearing Aid", available for Android and iOS
It warns hearing-impaired people of dangerous situations. The program translates sounds, like an ambulance siren, into visual and vibrating alerts that last for approximately 20 seconds. You can also personalize other alarms.
6) "CittaMobi Acessibilidade", available for Android and iOS
This app helps people who are visually impaired and physically disabled when they catch a bus, informing the estimated arrival time, route, and which vehicles provide accessibility for wheelchair users.
7) "Digit-Eyes", available for iOS
It scans bar codes and identifies products, thus helping the visually impaired. It allows the user to create personalized audio labels or text labels. It is available in several languages.
8) "aidColors", available for iOS
This app helps the visually impaired identify and reproduce colors. It is also available in several languages and is very useful in the daily routine.
---