New opportunities
LBV of Portugal supports families affected by the economic crisis
Tuesday | March 17, 2015 | 9:39 AM | Last update: September 22, 2016, 4:07 PM (Brasilia time)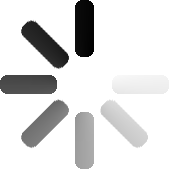 The Legion of Good Will of Portugal is present in Porto, Lisbon (the country's capital), Coimbra, and Braga. In all these cities it provides a wide variety of social assistance services. Among the programs developed, the highlights are: Happy Smile, One Step Forward, Good Will Seed, Baby Citizen, Charity Round, and Live Longer!
The BEING Human—BEING Family project was recently implemented by the Organization, seeking an even closer relationship between the LBV and those who are benefited from its actions in order to better meet their needs. The first meeting took place with representatives from families participating in the One Step Forward program, which offers guidance and distributes food baskets to hundreds of people in social vulnerability.
Adelaide Salete Silva Ribeiro, 40, is assisted by the program and participated in the meeting. She talked about the challenges she had to face recently: "I was unemployed and I had no money to feed my daughter, my niece, and my sister, so I went to the LBV for help. When women in this country have children and reach the age of 35 or 40, they're heavily discriminated against." In the Organization she found the support she needed to move ahead. "This support from the LBV is very important; I admire the work they do for people. I hope that many other women are benefited from these meetings like I was . . . ," she said.
---