Social and educational work
Friday | December 26, 2014 | 9:53 AM | Last update: September 22, 2016, 4:07 PM (Brasilia time)
SCHOOLS
The mission of the teaching units of the Legion of Good Will (LBV) is to educate with all-encompassing Ecumenical Spirituality*, developing both "Brain and Heart", in other words, intellect and feelings. The activities carried out are directed at all stages of primary and secondary education, as well as at Youth and Adult Education (EJA).
HOMES FOR THE ELDERLY
The LBV has three units dedicated exclusively to the care of the elderly who find themselves in social risk situation and/or have been separated from their family nucleus. The assistance offered includes social and nutritional monitoring, medical and nursing care, and occupational therapy.
SOCIAL SERVICE CENTERS
In these units, individuals who live in a vulnerable situation and who are at social and/or personal risk participate in activities and programs that develop their skills, talents, and values. In this way they can better exercise their rights and duties. This raises their self-esteem and helps (re)introduce them to society and the labor market. Below are some of the main actions:
SOCIAL SERVICE CENTERS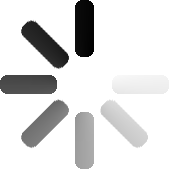 ---