Senior citizen smiles again with the help of the LBV
Friday | October 18, 2013 | 3:45 PM | Last update: September 22, 2016, 4:08 PM (Brasilia time)
Born in the interior of the Brazilian state of Pernambuco, Maria José da Silva abandoned her professional plans and studies early, in order to dedicate herself to domestic chores and to her marriage. She got married at a young age, which was common at that time, and had to bear the responsibilities of being a mother and taking care of the house.

She took care of the housework and struggled to maintain her marriage, which broke down due to the constant aggressive behavior of her husband. Afraid to see her family fall apart, she did not report her partner's abuses. The couple's seven kids, however, did not put up with the pain their mother was going through. Maria José decided then to separate from her husband.

"I cried a lot because of the separation. I thought a lot about my children, how they would grow up without a father. I cried just thinking of how I would raise my seven kids," she remembers. Despite the suffering, the housewife does not hold any grudges against her ex-husband. "I forgave him, of course. I think forgiveness means everything. Those who forgive someone will also be forgiven," she affirms.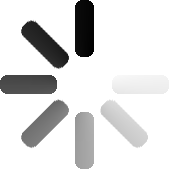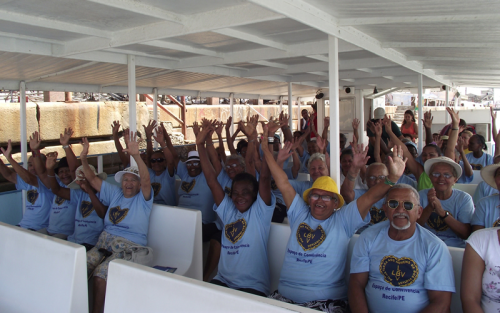 Recently divorced and having to raise seven children, she did not hesitate to ask for help and found support next to her house. "I started washing my neighbor's clothes and she gave milk to my little one and food for my other children." Nevertheless, the difficulties still knocked on Maria José's door. Such problems made the older children drop out of school and help their mother provide for the family.

With a cart, they walked around the city at dawn in search of food and clothing. "They would collect everything they saw in the garbage and bring it home. I would wait for them to arrive for us to eat breakfast, which was the food they brought from the trash," she tells. In emergency cases, Maria still counted on the financial help from her ex-husband.

When he passed away, Maria José had to take on all the responsibilities for good. Sadly, one day, she walked by Rua dos Coelhos when she saw the Legion of Good Will's Social Service Center. In the Organization, she found reasons to smile again. From the assistance she received, her life was transformed for the better. Currently, she participates in the LBV's Learning and Interactionprogram and in activities that respect and value her experiences. At the LBV's Social Service Center she found a healthy environment for dialogue, strengthening her citizenship, and ensuring her rights.
The service provided by the Organization counts on the help of a skilled multidisciplinary team, which renders the necessary care and support to those assisted according to the difficulties observed by them. "At the LBV I found peace and tranquility. Sometimes I left home with great sadness, but arriving here I received (…) happiness and love from the people," she points out.

The senior citizens go on cultural and leisure trips and participate in activities that broaden their knowledge and bring change to their routine. They also receive instructive lectures on issues that involve everyday situations, such as women's rights.
Even when faced with adversities, Maria José da Silva never lost hope, having the conviction that her life could be better. "At the LBV people hug us and transmit joy to us. It feels really good to receive the attention and affection from a person. Thank you very much! May God bless every person that helps the LBV and illuminate the path of those who work here, especially [the President of the LBV] Paiva Netto," she concludes.

In Recife, Brazil, the Legion of Good Will's Social Service Center is located at Rua dos Coelhos, 219 — Boa Vista. For further information, call: (+5581) 3413-8600.



Version: Amanda Vieira
Revision: Felipe Duarte
---